Pharmacies
EMS is integrated with local chain and independent pharmacies nationwide. By partnering with pharmacists through in-workflow solutions, EMS is able to provide medication synchronization, adherence, and quality improvements for pharmacies and their contracted health plans.
In-Workflow Pharmacy Interventions: Driving Pharmacy Quality and Revenue
EMS provides clinical revenue opportunities to our partnering pharmacies via in-workflow clinical intervention alerts. Our exclusive application provides sponsored MTM opportunities to drive pharmacy revenue, earn additional revenue, and improve pharmacy quality performance. Alerts displayed during the filling-process allow for easy patient engagement and problem resolution. Additionally, EMS extends the reach of your pharmacy with telehealth support.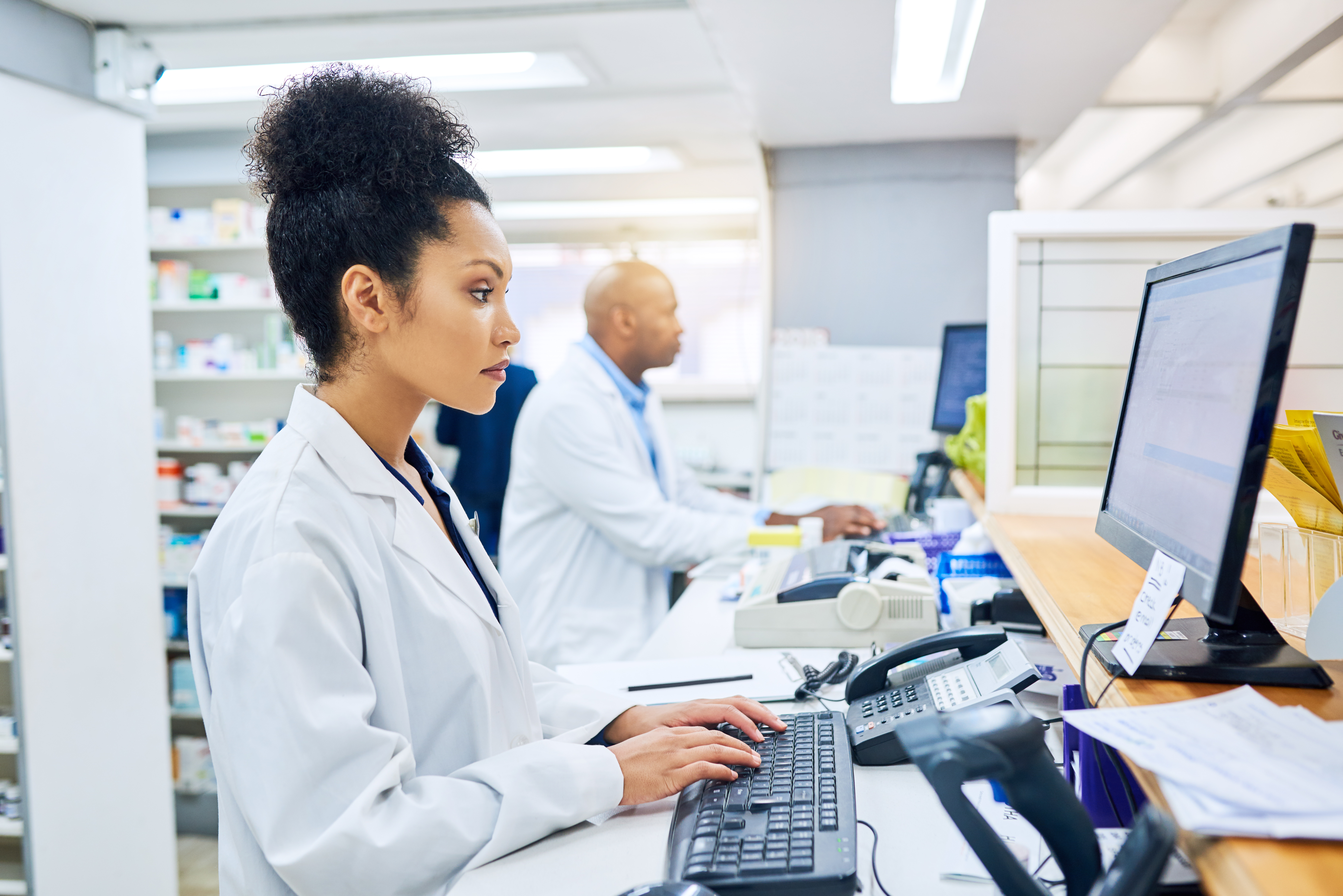 The 3rd Largest Retail Pharmacy Network: Serving Patients Across The US
Through our parent organization, Transaction Data Systems (TDS), we are integrated with more than 8,000 independent community pharmacies and local pharmacy chains. Additional partnerships with other regional retail pharmacy chains expand our network further. EMS contracts with payers including health plan sponsors and manufacturers who appreciate the access to this integrated nationwide network. Sponsored programs that drive medication adherence, solve gaps in care, and allow pharmacies to support patients on critical medications.
Additional Retail Pharmacy Solutions: Pharmacy Business Enhancer
Beyond our sponsored solutions, EMS offers retail pharmacy solutions and staff support without the high cost of adding additional personnel. Our highly trained staff of pharmacists and technicians can help your pharmacy with solutions like: medication synchronization enrollments, refill and pick-up reminders, adherence packaging products, immunization scheduling, Medicare enrollment outreach, and PDMP integration support.